TORONTO Event Introduction


Count down to the opening ceremony:
00
00时
Since 2013, a group of prestigious Chinese legal practitioners have responded to BAC/BIAC's call and undertaken to publish reviews and previews each year, mostly on legislative and practical movements in Chinese dispute resolution field, as well as the niche businesses in difference commercial sectors.
Meantime, BAC/BIAC has organized correlated oversea Summits every year, encouraging discussion and reflection of the yearly issues included in the reviews and previews, fostering collaboration among Chinese legal practitioners and the counterparts globally, as well as building trust between Chinese and Western Commercial Dispute Resolution community.
These Summits have acquired a reputation in gathering influential practitioners and key players in the field over the years. Talents would have valuable exchange of ideas and observations regarding commercial dispute resolution in China.
Stepping into 2019, the Annual Summit reaches its 7th anniversary. Currently, BAC/BIAC opens sponsorship opportunity and looking for partners among the dispute resolution field. BAC/BIAC is prepared to tailor-make certain event content to fit with the needs and expectations of our sponsors and partners.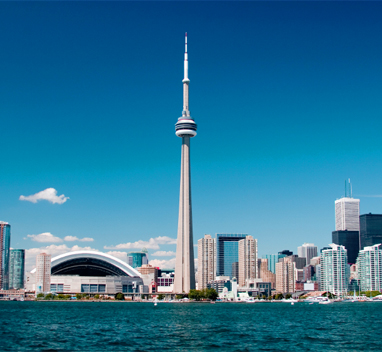 Guest Speakers

TORONTO Event Agenda
8:00-8:45 (TBC)
Registration
8:45-9:00 (TBC)
Welcome Addresses
Dr. Fuyong Chen, Deputy Secretary General, Beijing Arbitration Commission/Beijing International Arbitration Center (BAC/BIAC)
The Honourable Barry Leon, FCIArb, Independent Arbitrator, Arbitration Place
Mr. Allan J. Stitt, President and CEO, ADR Chambers
9:00-10:30 (TBC)
Session I: Innovative Practice and Guiding Policy in PRC's Commercial Arbitration and Mediation: Balance between Market and Law
Moderator:
TBC
Co-Reporters:
Dr. Xuehua Wang, Partner, Beijing Huanzhong & Partners
Mr. Ning Fei, Partner, Hui Zhong Law Firm
Commentators:
TBC
TBC
10:30-10:50 (TBC)
Coffee Break
10:50-12:20 (TBC)
Session II: Energy Upgrade and Reforming Investment Environment in PRC: Deal with Compliance Challenges and Commercial Risks
Moderator:
TBC
Co-Reporters:
Mr. Weihua Zhang, Vice president & General Counsel, United Energy Group Limited
Mr. Zhi Bao, Partner, Baker McKenzie FenXun.
Commentators:
TBC
TBC
12:20-14:00 (TBC)
Networking Lunch
14:00-15:00 (TBC)
Session III: Restructuring in the Financial Market of PRC: Addressing the New Economic Environment
Moderator:
TBC
Reporter:
Mr. Xiuming Tao, Partner, JunZeJun Law Offices
Commentators:
TBC
15:00-15:20 (TBC)
Coffee Break
15:20-16:20 (TBC)
Session IV: Public Supervision and De-administration on Construction Project in PRC: Quality, Efficiency, and Environment Protection
Moderator:
TBC
Reporter:
Dr. Xianfeng Zhou, Partner, JunHe LLP
Commentators:
TBC
16:20-17:20 (TBC)
Session V: Selected Issues of IP & Entertainment Dispute Resolution in PRC
Moderator:
TBC
Co-Reporters:
Dr. Ke HU, Partner, Jingtian & Gongcheng
Dr. James Tian, Former General Counsel, SK Group China
Commentators:
TBC
17:20-17:30 (TBC)
Closing Remark
17:30-18:30 (TBC)
Cocktail Reception
REGISTRATION FORM
Conference Name:2019 Toronto Summit On Commercial Dispute Resolution In China
Conference Address:One King West Hotel&Residence 1 King Street West Toronto,ON M5H 1A1
Helpline:+86 10 6512 5997
Email:annualreport@bjac.org.cn
Registration fee:
Institute/Judge/Lawyer/In-house Counsel: USD150/CNY 1020 (You can enjoy early bird price: USD 120/ CNY 816, if you pay before April 20th, 2019)
Academia/Student: USD 60/CNY 408
Notes:the registration fee includes conference, coffee break, lunch buffet and cocktail reception.
Exchange rate: 1 USD=6.8 CNY
If you need more information about BAC/BIAC, please click: http://www.bjac.org.cn.
Sponsors