KUALA LUMPUR Event Introduction


Count down to the opening ceremony:
00
00时
Annually since 2013, the Beijing Arbitration Commission/Beijing International Arbitration Center (BAC/BIAC) has launched the Annual Review and Preview on Commercial Dispute Resolution in China and organized correlated annual roadshows. Previous successful roadshows in Europe and the UK, which gathered influential practitioners and generated many thoughtful ideas, are encouraging. Stepping into 2019, BAC/BIAC decided to move to ASIA , specifically to Singapore, Kuala Lumpur, and Hong Kong, to strengthen the ties between dispute resolution communities in China and ASIA. Prestigious speakers from China, Singapore and Kuala Lumpur will share their insight on the new trends and challenges in a wide range of fields of commercial dispute resolution in China, including commercial arbitration, commercial mediation, construction, energy, investment, finance, intellectual property and entertainment. BAC/BIAC now opens the registration for this long expected summit and sincerely invites your participation.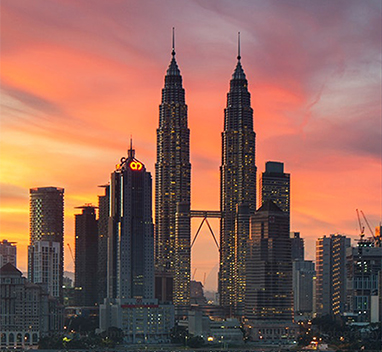 Guest Speakers

KUALA LUMPUR Event Agenda
9:00-9:15
Opening Remarks
Mr. Vinayak Pradhan, Director of the AIAC
Dr. Fuyong Chen, Deputy Secretary General, BAC/BIAC
9:15-9:30
Keynote Address
9:30-10:45
Session one: Innovative Practice and Guiding Policy in PRC's Commercial Arbitration and Mediation: Balance between Market and Law
Moderator:TBC
Co-Reporters:
Dr. Xuehua Wang, Partner, Beijing Huanzhong & Partners
Mr. Ning Fei, Partner, Hui Zhong Law Firm
Commentators:TBC
11:00-12:15
Session two: Restructuring in the Capital Market of PRC: Addressing the Global Change and New Economic Environment
Moderator:TBC
Co-Reporters:
Dr. Xiuming Tao, Partner, JunZeJun Law Offices
Mr. Zhi Bao, Partner, Baker McKenzie FenXun
Commentators:TBC
12:15-13:15
Session three: Lessons from the Tech Giant Battles: New Trends of Resolving Technology and Patent-related Disputes in the PRC
Moderator:TBC
Reporter:
Mr. Ke Hu, Partner, Jingtian & Gongcheng
Commentator:TBC
13:15-14:30
Networking Lunch
14:30-15:30
Session four: Public Supervision and De-administration on Construction Projects in PRC: Quality, Efficiency, and Environment Protection
Moderator:TBC
Reporter:
Dr. Xianfeng Zhou, Partner, JunHe LLP
Commentator:TBC
15:45-16:45
Session five: New Era Under The New Trade Relations: The Role of Arbitration and Opportunities Under The Belt And Road Initiative For ASEAN Countries  
Moderator:TBC
Reporter:
Mr. Jiong Liu, Partner, AllBright Law Offices
Commentator:TBC
16:45-17:00
Closing Remarks
17:00-18:00
Cocktail Reception
REGISTRATION FORM
Conference Name:2019 Kuala Lumpur Summit On Commercial Dispute Resolution In China
Conference Address:Bangunan Sulaiman, Jalan Sultan Hishamuddin Kampung Attap, 50000 Kuala Lumpur, Wilayah Persekutuan
Helpline:+86 10 6512 5997
Email:annualreport@bjac.org.cn
Registration fee:
Institute/Judge/Lawyer/In-house Counsel: MYR 300/CNY 500 (You can enjoy early bird price: MYR 240/CNY 400, if you pay before 20th September, 2019)
Academia/Student: MYR 150/CNY 250
Notes:the registration fee includes conference, coffee break, lunch buffet and cocktail reception.
Exchange rate: 1 MYR=1.6689 CNY
If you need more information about BAC/BIAC, please click: http://www.bjac.org.cn.
Supporting Organizations

Sponsors

Media Partners